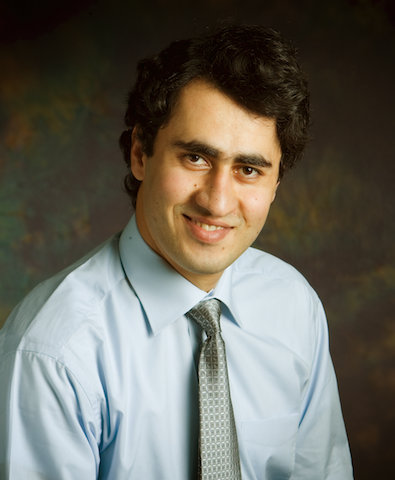 Amir Houmansadr

Associate Professor
College of Information and Computer Sciences
University of Massachusetts Amherst
Office: 206 CS Building
E-mail: amir (at) cs.umass.edu [PGP Key]
Online: Twitter, LinkedIn
---
I am an associate professor of computer science at UMass Amherst, where I joined in Fall'14 (tenured since Fall'19). My general area of research is network security and privacy, and I am in particular passionate about enhancing privacy on the Internet. To that end, I design and deploy privacy-enhancing technologies, analyze network protocols and services (e.g., messaging apps and machine learning APIs) for privacy leakage, and perform theoretical analysis to derive bounds on privacy (e.g., using game theory and information theory).
I obtained my Ph.D. from the University of Illinois at Urbana-Champaign in 2012 and I was a postdoctoral scholar for two years at the University of Texas at Austin. Earlier, I received my M.Sc. and B.Sc. degrees from Sharif University of Technology.
I have received several awards including an NSF CAREER Award in 2016, a Google Faculty Research Award in 2015, and the 2013 IEEE S&P Best Practical Paper Award.
---
News!
- 12/02/2020: Paper accepted at AAAI'21.
- 10/27/2020: Best Paper Award Runner-up at ACM IMC'20.
- 08/14/2020: Paper accepted at IMC'20!
- 01/23/2020: Three papers accepted at NDSS'20!
- 11/01/2019: DeepCorr is a finalist at the CSAW'19 Applied Research Competition!
- 09/01/2019: Promoted to associate professor with tenure!
- 12/30/2018: Paper accepted at IEEE S&P'19!
- 11/06/2018: Paper accepted at NDSS'19!
- 07/24/2018: Two papers accepted at ACM CCS'18!
- 05/30/2018: I had a TV interview on Net Neutrality!


---
Service
Technical Program Committee: Organizer:
---
Courses
Fall'20: Advanced Information Assurance (CMPSCI 660)
Fall'20: Seminar - CyberSecurity Lecture Series (CMPSCI 591CF)

---