Rik Sengupta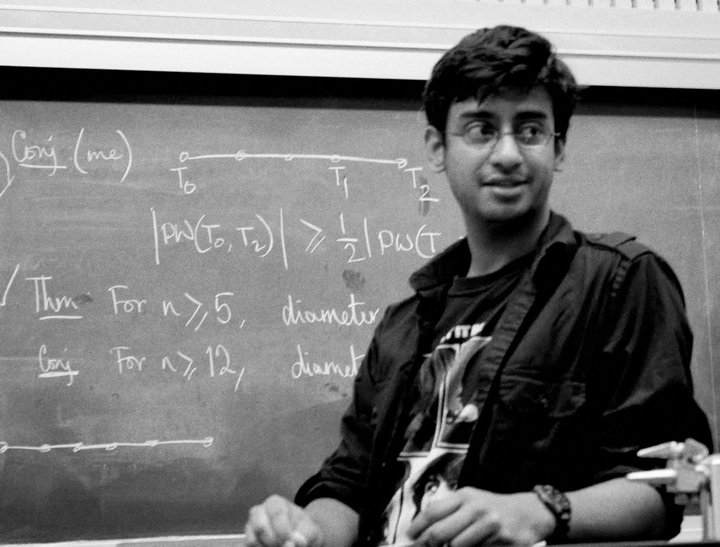 I am a PhD candidate in Computer Science at the University of Massachusetts Amherst, working with
Andrew McGregor
and
Neil Immerman
. I am part of the
Theory Group
at UMass, and my work is at the intersection of algorithms, complexity, and combinatorics.
My background is in theoretical math. I have an MS from MIT and a Bachelor's from Princeton, both in mathematics.
You can email me
here
. Please feel free to reach out for my CV.
---
Here is a list of my papers.
Graph reconstruction from random induced subgraphs (with Andrew McGregor)
A fast constant factor approximation for the harmonious chromatic number of almost all trees (with Ian McGeoch and Jackson Warley)
The k-dimensional Weisfeler-Leman algorithm (with Neil Immerman)
Minimum degrees of minimal Ramsey graphs for almost-cliques (with Andrey Grinshpun and Raj Raina)
On a subposet of the Tamari Lattice (with Sebastian Csar and Warut Suksompong)
The Tamari Lattice and the ParseWords function (with Sebastian Csar and Warut Suksompong)