Neil Immerman

Professor Emeritus Neil Immerman is one of the key developers of an active research program called descriptive complexity, which has applications to static analysis, database theory, and computational complexity theory. Professor Immerman received B.S. and M.S. degrees from Yale University in 1974 and his Ph.D. from Cornell University in 1980. His book Descriptive Complexity appeared in 1999. Immerman is the winner, jointly with Róbert Szelepcsényi, of the 1995 Gödel Prize. Immerman is an ACM Fellow and a Guggenheim Fellow.
---
Publications Talks Teaching Politics, etc. Contact Info.
---
---
Here is a diagram of the world of computability and complexity. See people.cs.umass.edu/descriptiveComplexity.html for details.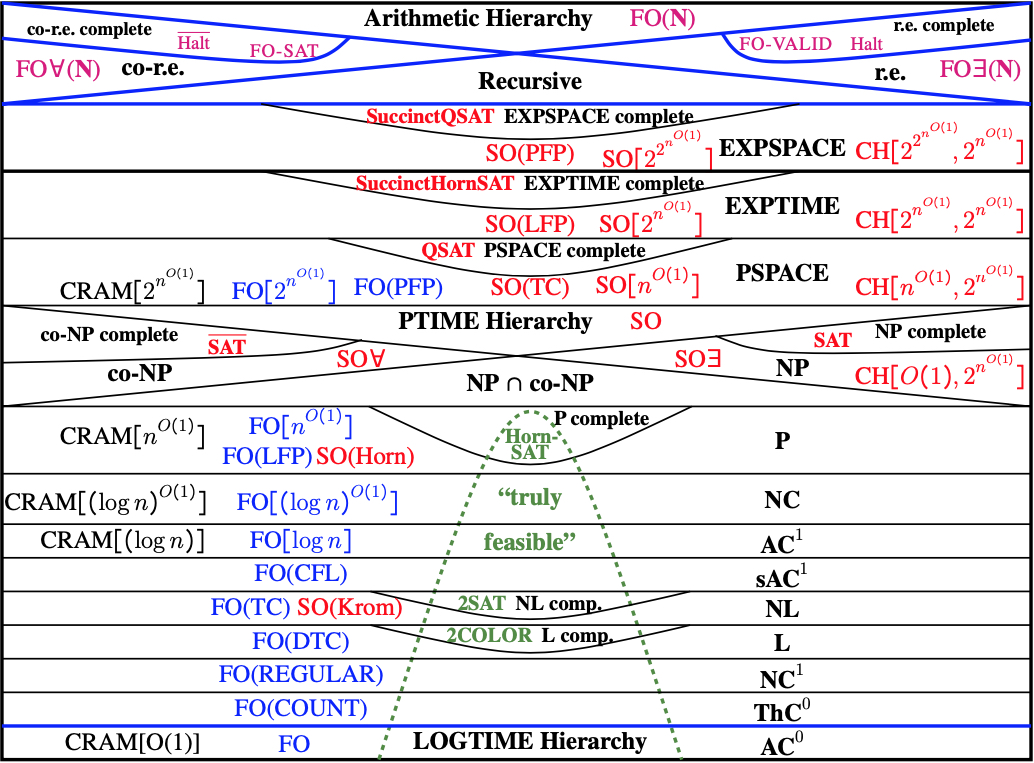 ---
---