Photo Safari in Zimbabwe, Africa - Summer 2001
In the summer of 2001, my wife Judi and I went on a Wilderness Travel photo safari in Zimbabwe, Africa. We took British Airways to Harare with a one day stopover in London. Then by small plane to Lake Kariba followed by a long trip in a small boat to Rhino Island Safari Lodge in Matusadona National Park. This area has a large elephant population. After dark the first evening we saw both a leopard and a black rhino, a rare occurrence. There we lived in the hut shown below. It is built on stilts to keep the wildlife out, although the elephants' heads are at about the level of the floor.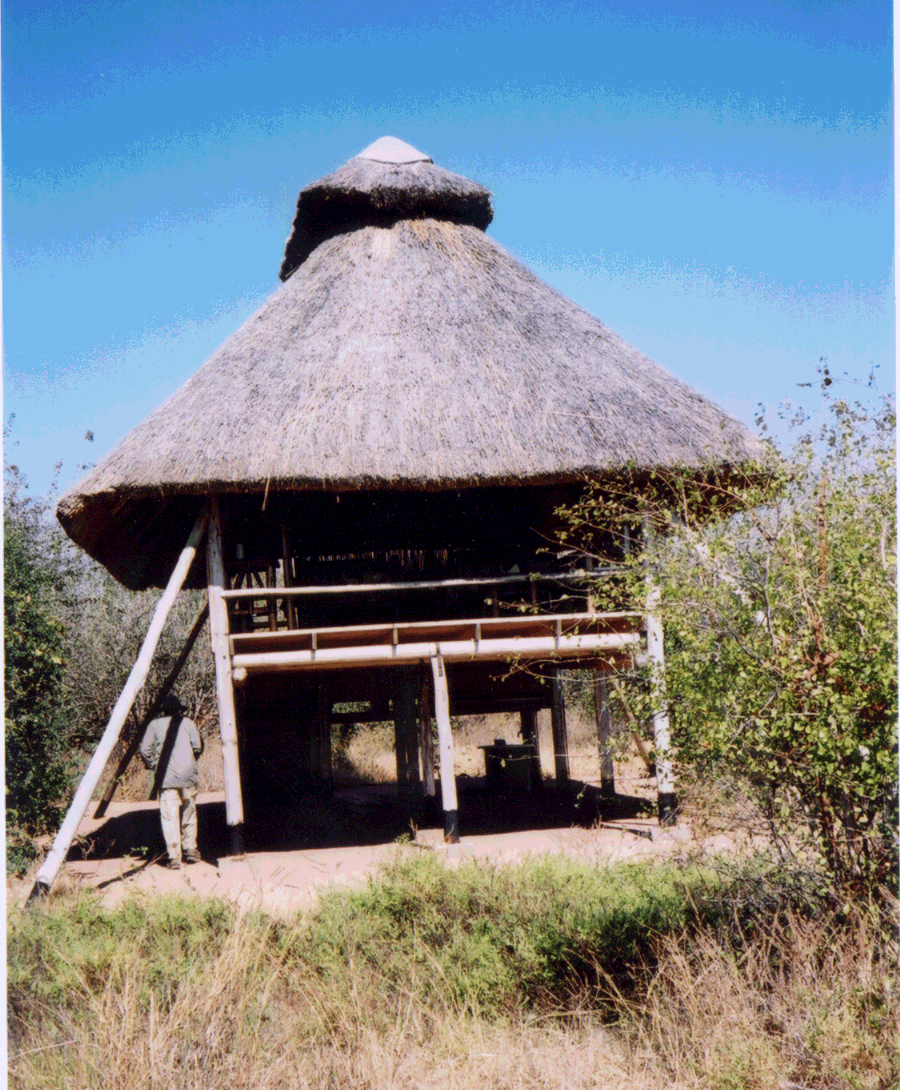 Our living quarters at Rhine Island Safari Lodge.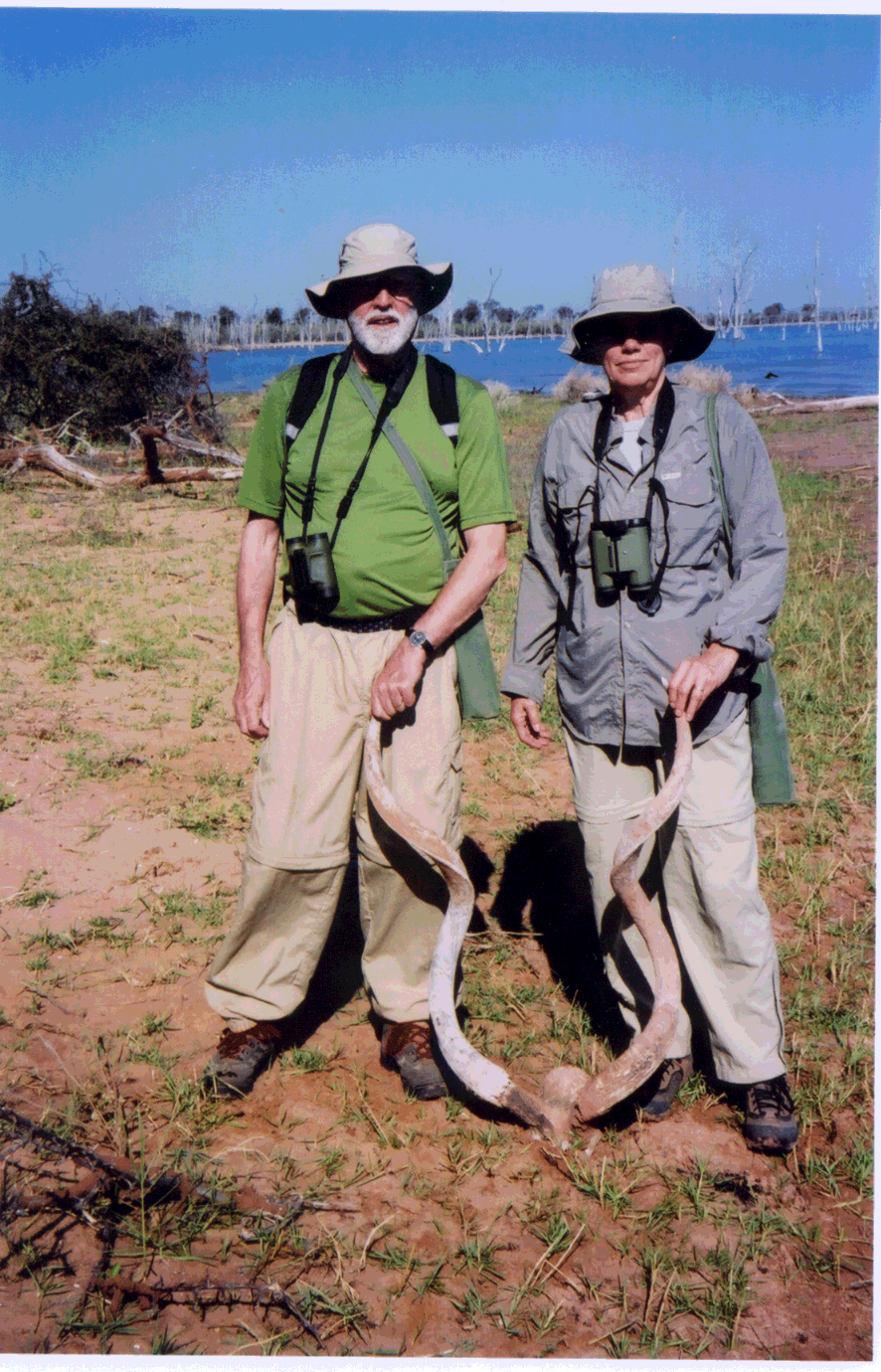 Bob and Judi at the edge of Lake Kariba.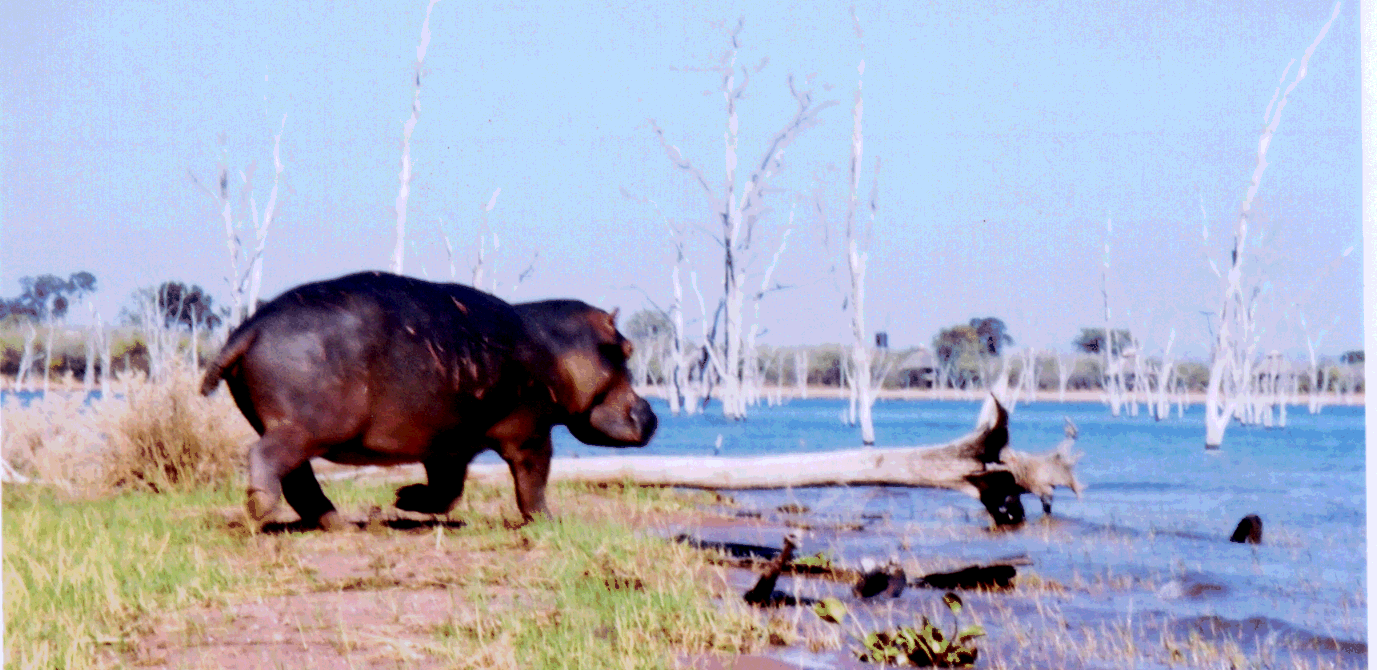 We disturbed this Hippo's sleep.

Another small plane ride took us to Mana Pools where we started a three day canoe journey down the Zambezi River. We often followed a twisting course in order not to get to close to the thousands (literally) of Hippos in the river.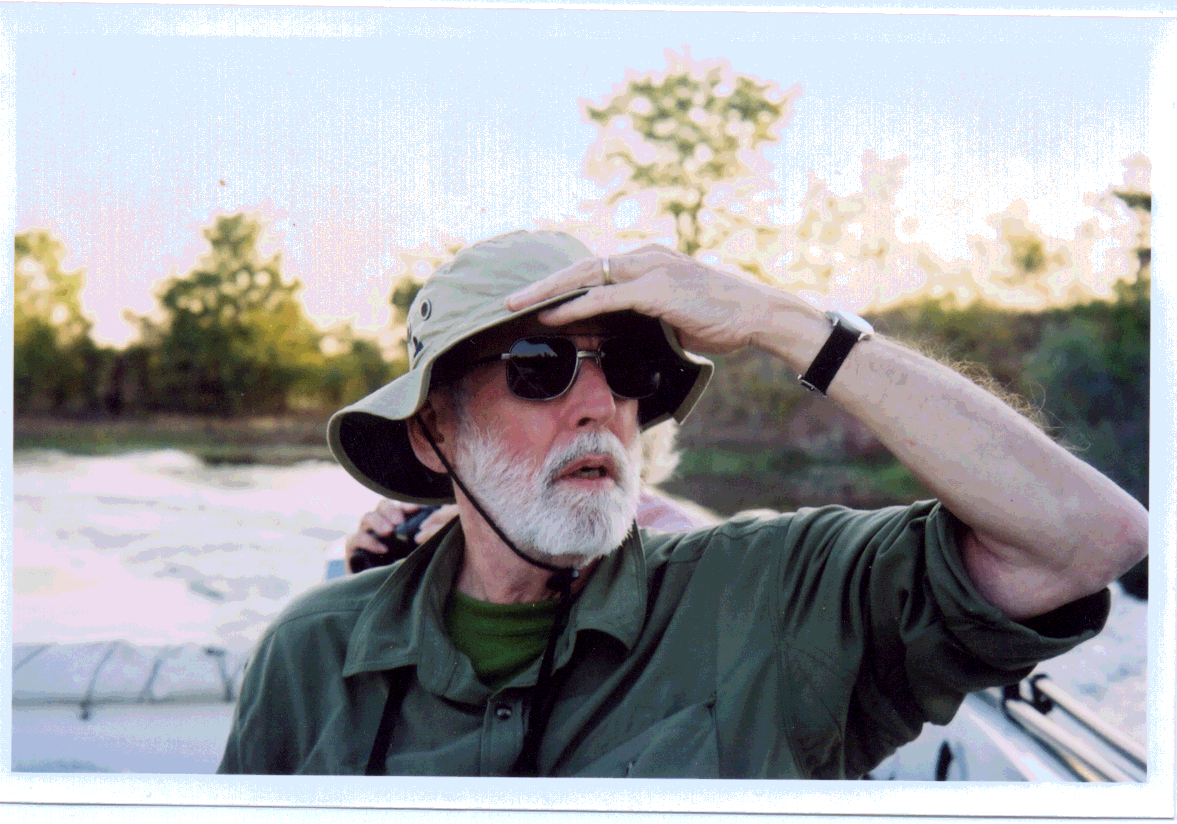 On the Zambezi River.

We finished our canoe trip at Chikwenya Safari Camp at Mana Pools, where we stayed for three days. Here we took walking and Landrover trips into the bush where we saw all manor of wildlife. More elephants, which were abundant everywhere we went. Large herds of Cape Buffalo and several troops of baboons, each with at least a hundred members. Some fascinating structures were termite mounds.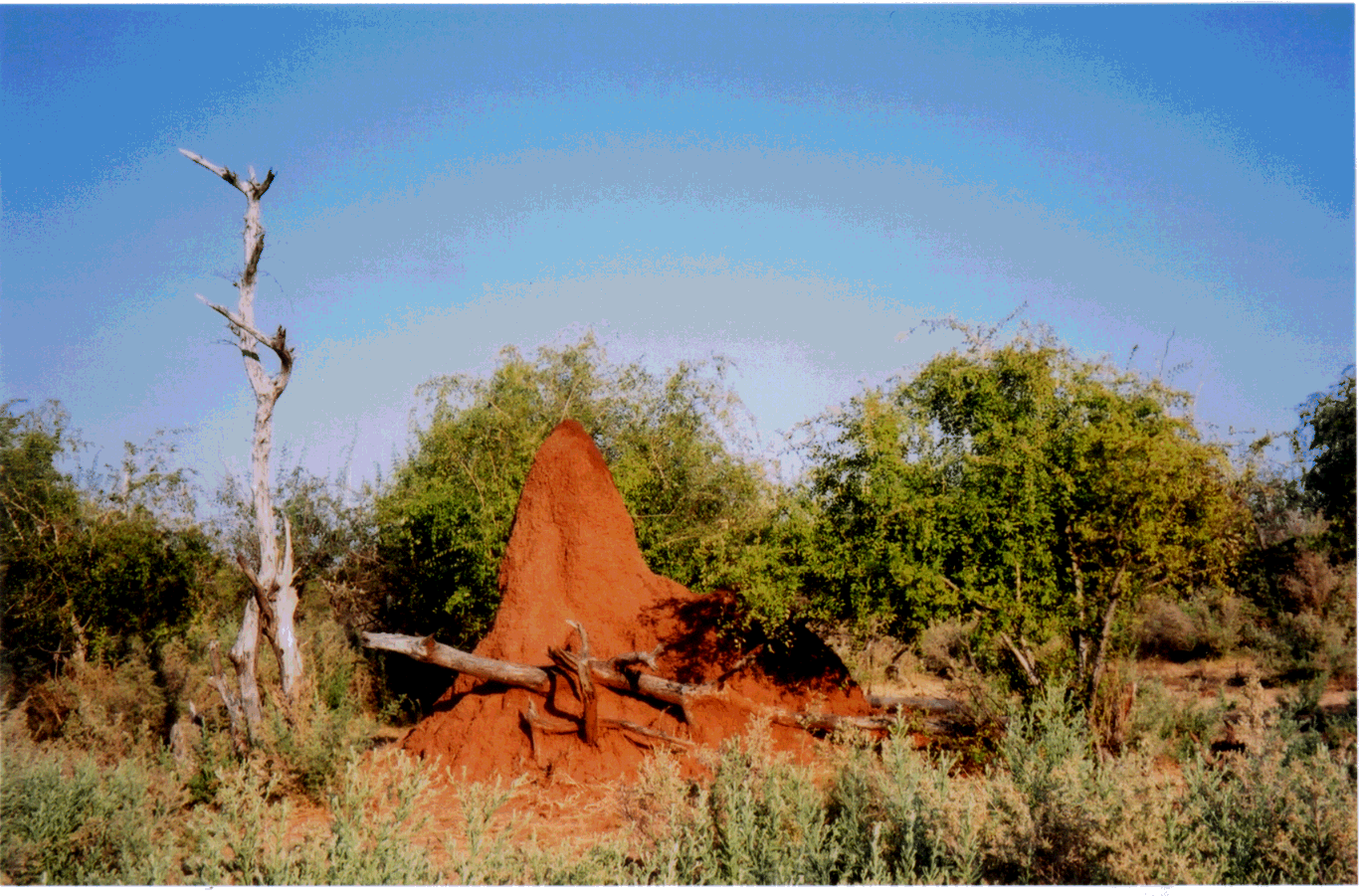 A termite mound.

Another small plane took us to Hwange National Park on the extreme eastern edge of the Kalahari Desert. Here we stayed at The Hide Safari Camp for two days. There we saw several giraffes and a few herds of Zebra. A large Baobob tree in this area is supposedly the largest and oldest in Africa.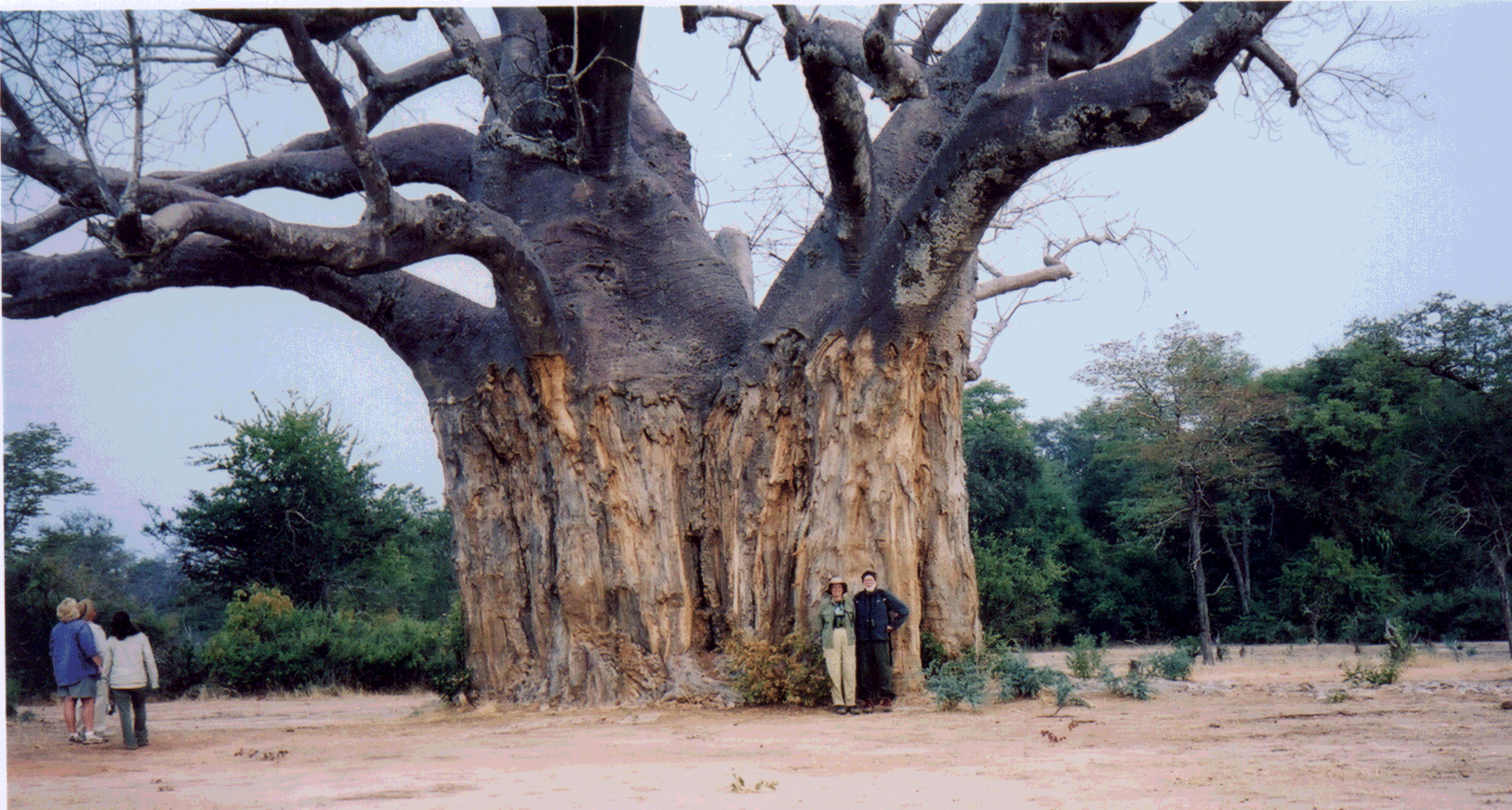 Bob and Judi by large Baobob tree.

A long bus trip took us to Victoria Falls where we stayed two days in the Victoria Falls Hotel. To get back home we had to fly to Johannesburg, South Africa. Then a ten hour flight to London, a day's layover, and then on to Boston.