Restaurants in Amherst and Vicinity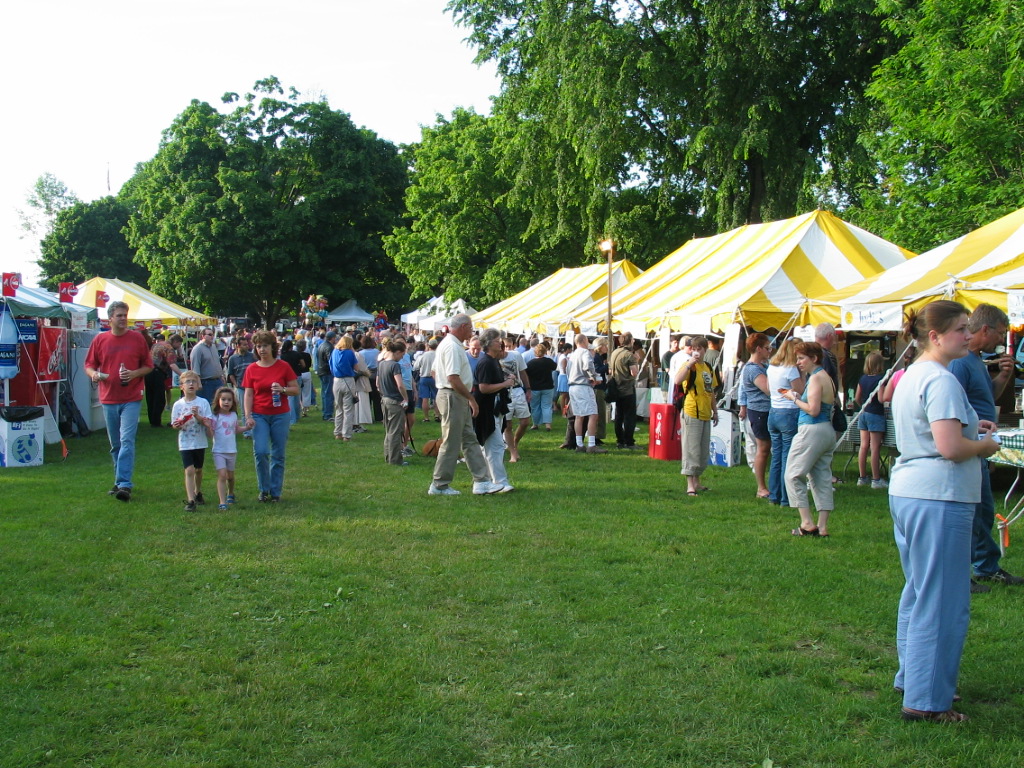 This subjective guide to local restaurants was originally prepared for the June 2004 IEEE Conference on Computational Complexity by David Mix Barrington with help from his colleagues and friends. These are all places where I would eat.
(List updated July 2006.)
More extensive reviews of many of these are available from the Valley Advocate. I've borrowed a few words and phrases here and there from the Advocate's summaries.
The Pioneer Valley and its restaurants are justly famous for making good use of the abundant local produce. Here is a list of restaruants that make a particular point of this, compiled by CISA, an organization that supports local community agriculture.
Amherst Center:
The exact center of town is the corner of Main, Amity, North Pleasant, and South Pleasant streets just north of Mass. Route 9 and about a mile south of UMass. Here is a map of the downtown area -- the center is point 5 at the NW corner of the Common. Most of the following are a short distance north (N. Pleasant, which soon becomes E. Pleasant for reasons too complex to explain) or east (Main) of this point. Some are only visible from the town parking lot/garage behind the row of buildings to the northeast of the center.
Amherst Brewing Company, 24-36 N. Pleasant. Pub Food and beer made on-site.
Amherst Chinese Food, 62 Main Street. Family-style Chinese, with extensive vegetable specials from the owner's farm.
Antonio's, 31 N. Pleasant. Pizza by the slice, thought by many to be the best pizza in the Valley. Open late. A "McDonald's Express" opened next to it some years back and soon closed. According to Valley legend this is the only occasion on which a McDonald's has closed due to lack of business.
Arigato, 13 N. Pleasant. Decent Sushi and other Japanese food. The latest occupant of the "Asian Restaurant Location of Death".
Bertucci's, 51 E. Pleasant. Decent chain Italian. For those who like this sort of thing, this is the sort of thing that they like.
Bistro 63 at the Monkey Bar 63 N. Pleasant. Bar and grill with Cajun/Mediterranean items.
Black Sheep, 79 Main Street. Excellent NY-style deli, bakery, and cafe.
Bueno y Sano, 46 Main Street. Access is off an alley connecting Main to the parking garage. Burritos: Large, of high quality, and moderately priced.
Chez Albert, 27 S. Pleasant. Small, ambitious high-end French food featuring local ingredients. Wed-Sat dinners, Sun brunch except summer, reservations recommended.
Fatzo's Burgers, 25 Main Street. A new and somewhat contrarian addition to downtown. Burgers, dogs, cheesesteaks, fries, shakes, 1950's decor.
Fresh Side, 61 Main Street. Tea house with tea rolls, rice and noodle dishes, my daughter's current favorite place. They are planning a move to a larger space at 39 S. Pleasant.
Il Pirata, 27 S. Pleasant. Closed early 2005.
Judie's, 51 N. Pleasant. "Creative American", good salads, legendary "popovers".
La Cucina di Pinocchio, 30 Boltwood Walk (off the parking garage). High-end Italian, daily seafood specials. Closed due to fire, unlikely to reopen in Amherst. Pinocchio's excellent takeout business now runs separately out of Delano's, 57 N. Pleasant (otherwise a student dive).
La Veracruzana, 63 S. Pleasant. Small funky Mexican joint.
Lone Wolf, 63 Main Street. Excellent breakfast and lunch, occasional special event dinners, southwestern emphasis but with traditional NYC breakfast items.
Lord Jeffery Inn, 30 Boltwood Ave., on the Common. Was site of conference banquet for CCC2004. The Windowed Hearth restaurant is high-end traditional/American, Elijah Boltwood's Tavern is good tavern food with some German items.
Nick's, 63 Main Street. Replaced by Lone Wolf (q.v.) in late 2004
Panda East, 103 N. Pleasant (back from the street behind Bart's Ice Cream). Moderately priced, banquet-style Chinese food and sushi, excellent service.
Paradise of India, 87 Main Street. Best Indian in town, though see Northampton for better.
Pasta e Basta, 26 Main Street. Inexpensive Italian trattoria-style food. No credit cards. Table service sometimes available in new upstairs rooms.
The Pub, 15 East Pleasant. Burgers, light Mexican, salads, etc.
Thai Corner, 31 Boltwood Walk (reachable from the parking garage or through an alley next to Antonio's at 31 N. Pleasant). Affordable home-style Thai.
North of UMass:
Bub's Barbeque, Route 116 Sunderland (about four miles north). Southern roadhouse cuisine. Good jukebox.
Goten of Japan, Route 116 Sunderland (near Sunderland center, about seven miles north). Cook-at-your-table Japanese steak house. Site of my job-interview dinner here in 1986.
House of Teriyaki, 1177 N. Pleasant (about a mile north). Sushi, Japanese and Korean specialties. Around the corner from my house, and I'm not tired of it yet. Closed on Sundays.
Sienna, 68 Elm, S. Deerfield (about ten miles north). High-end "diverse fare with French, Thai, and Southwestern influences". Small, reservations recommended. Dinner only.
Elsewhere in Amherst:
Andiamo, 485 West Street (route 116 about two miles south of the center). Panini and other Italian fare.
Maplewood Farms and Restaurant, 138 Belchertown Road (route 9, about 1.5 miles east of town). Closed Summer 2004, apparently for good.
Hadley:
This farming community between Amherst and Northampton has become intensely developed along Route 9 (Russell Street). The fast-food chains, malls, and Wal-Mart are here, along with:
Carmelina's, 96 Russell Street. High-end Italian, seafood emphasis. Open til 2:00 a.m. Friday, Saturday with piattini menu. Closed Mondays.
Flayvors of Cook Farm, 129 South Maple, about two miles south of the malls. Food is basic grill stuff only -- the main attraction is real ice cream made from real milk from real (on-site) cows.
Gohyang Korean Restaurant, 111 Russell Street. Funky little Korean place, between the owners' grocery and their "singing rooms". The sign has two large Korean characters and "Korean Restaurant" in Roman alphabet. Previous satisfied customers have signed their names on the walls in virtually every writing system known to humankind.
Mi Tierra, 206 Russell Street. Small, very good authentic Mexican eatery, inside a Mexican/Central American grocery store. Not visible from Route 9 -- turn into the parking lot of the Norwottuck Hadley Inn.
Northampton:
The "capital" of the Pioneer Valley, seven miles west of Amherst, contains a number of destination-worthy restaurants and a fine pedestrian atmosphere, particularly in the summer as the natives celebrate the absence of the students. Many of the restaurants do not take reservations, but most are within easy walking distance of each other. These are just a few of my favorites:
Bueno y Sano, 134 Main Street. A Mexican grill in an old bank building, inherits the excellent Thai Chicken Burrito on the menu from Cha Cha Cha, which formerly occupied the same space. An extension of the Amherst eatery of the same name.
Caminito Argentinean Restaurant, 7 Old South Street. What it says, one of the world's great carnivorous cuisines. I recommend the "large slab of high-quality beef".
Circa, 57 Center Street. I haven't been here yet many consider it the best creative cuisine in the Valley.
Del Raye Bar and Grille, 1 Bridge Street (route 9). Very high-end traditional, one of our favorite recruiting dinner places.
Eastside Grill, 19 Strong Avenue. Excellent Cajun. Dinners only, seven days/week.
Green Street Cafe, 62 Green Street. High-end French.
Herrell's Ice Cream, 8 Old South Street. Serves only desserts but included for historical reasons. Steve Herrell founded the legendary Steve's Ice Cream in Cambridge in the 1970's, then moved out here after selling his first name to a conglomerate. Part of Thorne's Marketplace.
India House, 45 State Street. Generally considered the best Indian in the Valley. Real tandoori oven.
Mulino's, 41 Strong Street. High-end trattoria food.
Paradiso Pizzeria, 12 Crafts Avenue. Wood-oven pizza, other Italian things.
Paul and Elizabeth's, 150 Main Street. Inside Thorne's, Northampton's downtown shopping mall which is worth a visit in itself. Fish and vegetarian.
Soo Ra Korean Cuisine, 1 Roundhouse Plaza (behind City Hall). Best of the three good Korean restaurants listed here, also has sushi and other Japanese food (and a nontrivial vegetarian menu).
Spoleto, 50 Main Street. High-end Italian, also popular for recruiting dinners.
Thai Garden, 2 Bridge Street. Unpretentious but excellent Thai.
Last modified 11 July 2006