About me
I am an Assistant Professor in the College of Information and Computer Sciences at the University of Massachusetts, Amherst and the co-director of the Computer Vision Lab. Prior to this, I spent three years as a Research Assistant Professor at TTI Chicago, a philanthropically endowed academic computer science institute in the University of Chicago campus. I obtained my Ph.D. under the supervision of Jitendra Malik from the University of California at Berkeley in 2011, and a B.Tech in Computer Science and Engineering from IIT Kanpur in 2006. In the past I have enjoyed working at Google, INRIA LEAR group, Microsoft Research India, the CLSP center at Johns Hopkins University and Oxford University. Here is a detailed CV.
My research focusses on computer vision with a particular emphasis on algorithms for high-level recognition. My goal is enable cheap and robust sensing of the visual world using cameras powered by computer vision. For an overview of my research take a look at my publications. I am also on Google scholar.
Note: I am looking for multiple PhD students in the upcoming academic year. There is no need to contact me directly. Please apply to the graduate program @ UMass and mention my name in the application.
Recent news
Teaching
Coursework:
Students
Advisees:
Misc
Here is a wordle of my research statement.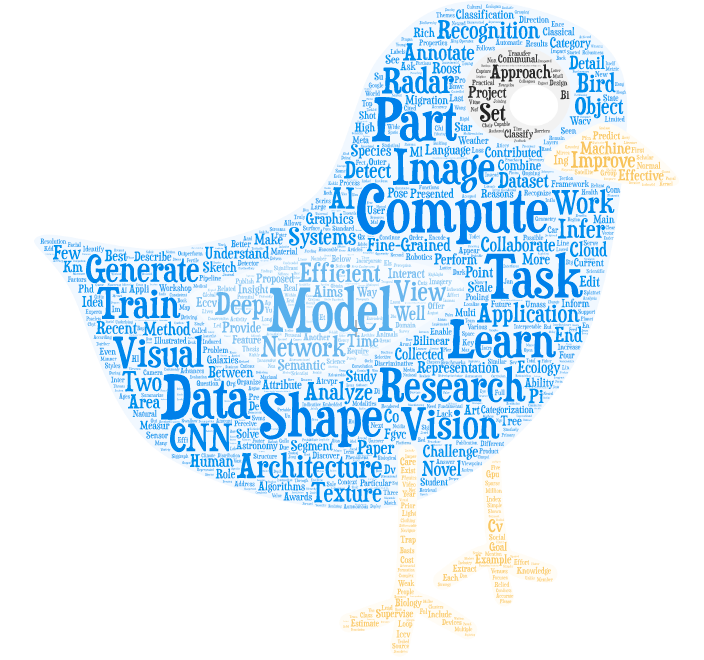 I occasionally draw and paint.